Nobody has to tell you how stressful it is living in today's society. Because the cost of living has sky rocketed, we have to worry about paying bills, holding on to our jobs and providing for our children. Many of us work long hours seated at a desk, leaving us unable to get much exercise. To make matters worse, after we finally get home and put dinner on the table and get our children settled in for the night, we end up plopping down on the couch, in front of the television.
Some of us may head to the computer to surf the web or answer email correspondence. The combination of daily stress and lack of exercise has a poor effect on our bodies. It also impacts our minds because without a way to reduce stress, it may adversely our sleep habits and cause forms of insomnia. This can decrease our ability to think clearly during the day and can make it difficult to complete even simple tasks. That's why it is of great importance to find an outlet for our stress and have fun as well. One such way is to participate in recreational sports.
Participating in recreational sports is an excellent way to relieve stress. It can be as simple as joining your local bowling league. Bowling is a lot of fun and it's something that the whole family can participate in. You can rent the shoes for it at the alley and use their bowling balls, so you don't have to buy expensive gear. If you have extra space in your home, you can invest in a ping pong table.
It might not seem like it but ping pong is a great form of exercise because you have to move around your side of the table a lot to keep the ball in play. It also requires you to swing your arm which provides additional skill. Many people have turned to golf as a way to get in shape and relax. Golf requires a lot of walking and swinging of the club. Most golf courses are designed to look like parks so playing a game of golf can take you out of your stressful atmosphere at work and place you in a peaceful setting where you can get some exercise and relax at the same time.
There are many other choices available in recreational sports. You can choose to take a dance class, or go bicycle riding. You can team up with some friends and take daily walks around the neighborhood or even in the mall. Mall walking is very popular and many stores open early to allow people to walk through them without having to do so while the shoppers are there. There's also tennis, running and horseback riding. For the brave, there is parasailing and extreme sports like mountain climbing that burn calories and relieve stress while providing them with the thrills of a lifetime.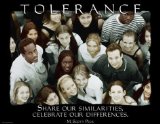 Extra Large LAMINATED Poster Measures 48″ x 36″
Double Side Laminated and Sealed for Long Lasting Durability!
Dynamic, Vivid Image and Quote!
Excellent Tool for Tolerance and Diversity Education
Also available in VINYL BANNER format.
Product Description
This EXTRA-LARGE, LAMINATED Poster measures 4 feet x 3 feet! Send a powerful message to students and young adults! Ideal for use in schools, gymnasiums, sports & recreation centers, teen and youth organizations, work settings and social service organizations.
TOLERANCE & DIVERSITY Motivational LAMINATED POSTER Print – Extra Large 48″ x 36″ Quote: "Share Our Similarities, Celebrate Our Differences" – for School, Sports & Recreation Centers and Youth Organizations
Rugged 600 denier coated fabric cover with a canopy.
Heavy-Gauge 13/16mm Steel Frame.
Weighs only 10.12 pounds.
Sky Blue, Coral, muted lime and Goldenrod colors.
Product Description
The Texsport MAC Sports Canopy Chair is a folding/colapsing arm chair with a drink holder and a canopy overhead for those sunny/rainy days. It features rugged 600 denier coated fabric and heavy-gauge 13/16 mm steel frame, and weighs only 10.12 pounds.
Texsport MAC Sports Canopy Chair

Possibly related posts: (automatically generated)
I would think that it would be under games and recreation. I do not consider the subcategories such as camping and climbing as sporting events.
I'm doing a paper and need to compare two time periods but i don't know what are typical foods, clothing, recreation & sports. music, and make-up in our generation…please help!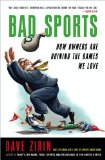 Product Description
A THOUGHT-PROVOKING LOOK AT THE BIG BUSINESS AND IMMORAL PRACTICES BEHIND PROFESSIONAL SPORTS BY ACCLAIMED SPORTSWRITER DAVE ZIRIN, HAILED AS THE "CONSCIENCE OF AMERICAN SPORTSWRITING" (THE WASHINGTON POST )
The fastest-growing sector of today's sports audience is the alienated fan. Complaints abound: from inflated ticket prices, $6 hot dogs, and $9 beers to owners endlessly demanding new multimillion-dollar stadiums funded by public tax dollars. Those sitting in the owners' boxes are increasingly placing profit over players' performances and fan loyalty. Bad Sports cuts through the hype and bombast to zero in on tales of abusive, dictatorial owners who move their teams thousands of miles away from their fan base, use their stadiums as religious and political platforms, or hold communities ransom for millions of dollars of taxpayer money to fund their gargantuan stadiums.
As the multibillion-dollar sports-industrial complex continues to lumber along, Dave Zirin is the voice in the wilderness, speaking out for the common fan with a tough, passionate, and intelligent voice that will remind readers that there is more to sportswriting than glowing athlete profiles. 
Local sports notices: Sept. 10
COACHES WANTEDFLORENCE HIGH SCHOOLThere are openings for a head and assistant cheerleading advisors. Call the athletic office, 609-499-4620, ext. 5, or send resume to Joe Frappolli, Athletic Director, Florence Township Memorial High School, 1050 Cedar Lane, Florence, NJ, 08518.
Read more on Burlington County Times